December 2017
Chimneys can be beautiful
Sarah Burdett
There are many gracious chimneys adorning the roofs of our Victorian buildings on the Island. Start looking up more often, not just at the chimney pots but also at the chimney stacks supporting them.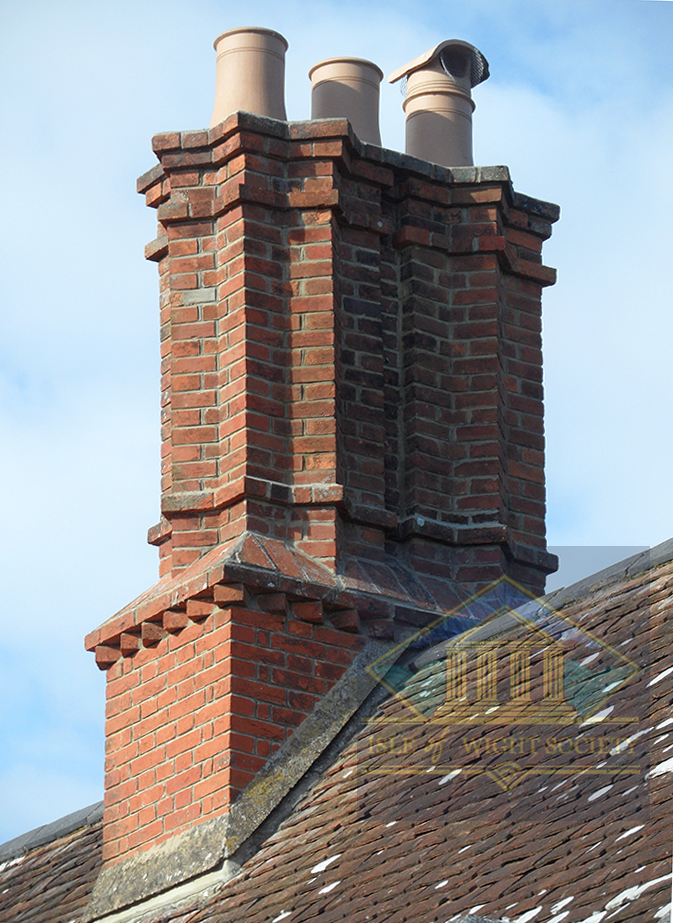 Chimney at Barton
Brick built chimneys sometimes rise to the sky with elaborate brick patterning. The bricks can be the same colour as the building beneath, but with elaborate tops to support the chimney pots.
Sometimes stucco has been used on the bricks. Regency architect John Nash was the first to develop a plaster of sand, brick dust, lead oxide and powdered limestone which when applied to bricks gave the appearance of stone. John Nash lived on the Island at his home in East Cowes from 1800 until his death in 1835. He used this stucco on many of his buildings, such as the Guildhall in Newport. By the 1840s cement was added to the mixture. Queen Victoria and Prince Albert had Osborne House, and its chimneys, covered in stucco.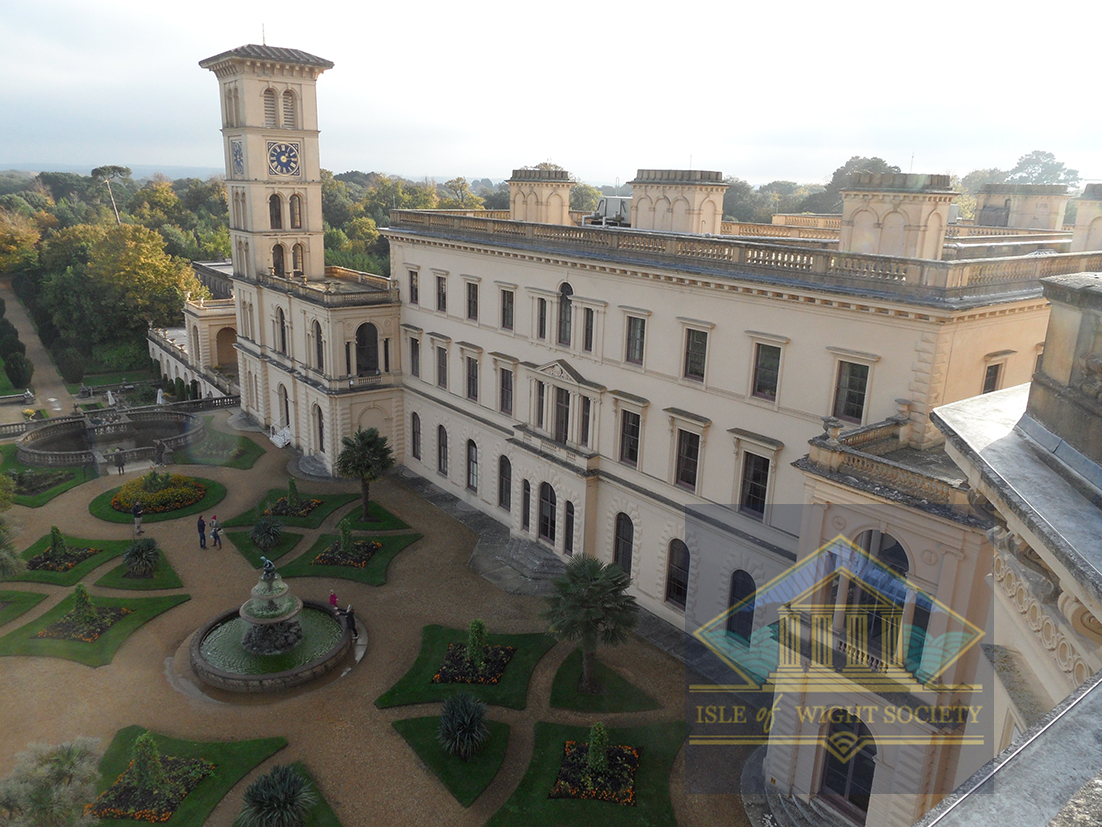 Osborne House Stucco chimneys
While a portly Father Christmas may not be able to descend all these chimneys, they are certainly worthy of a second glance!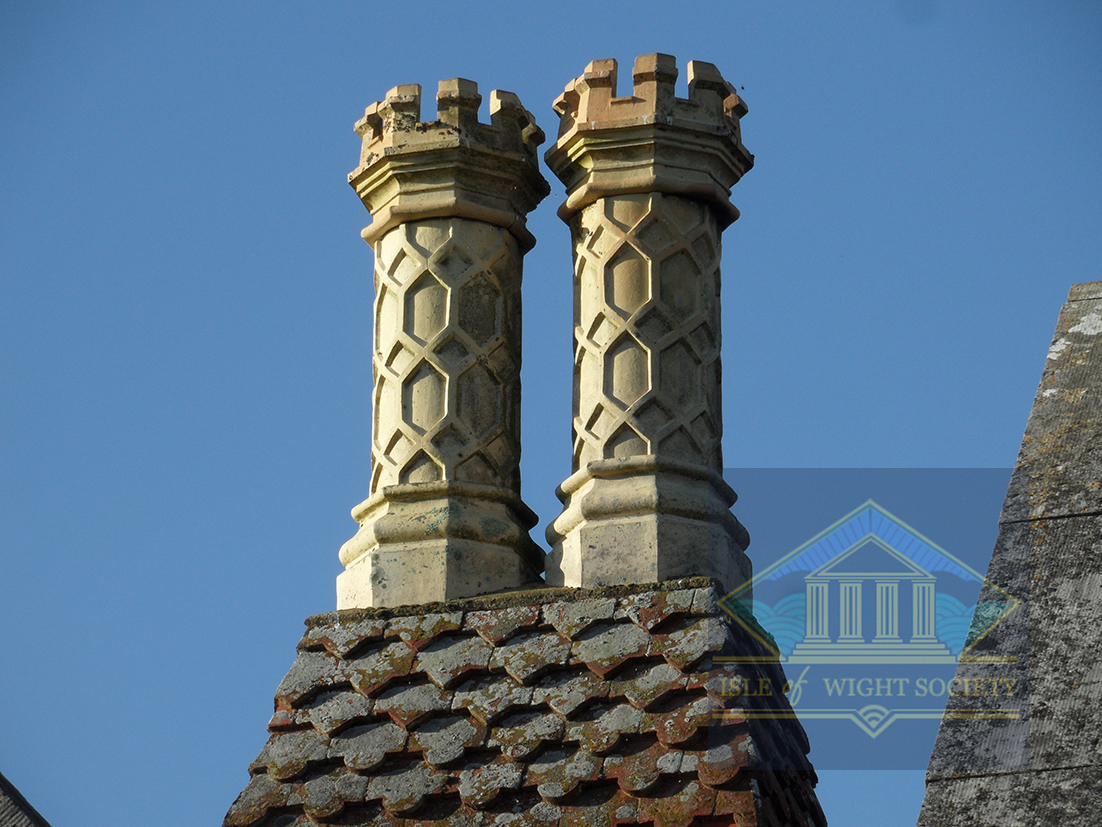 Priory School, Whippingham
[Go Back]